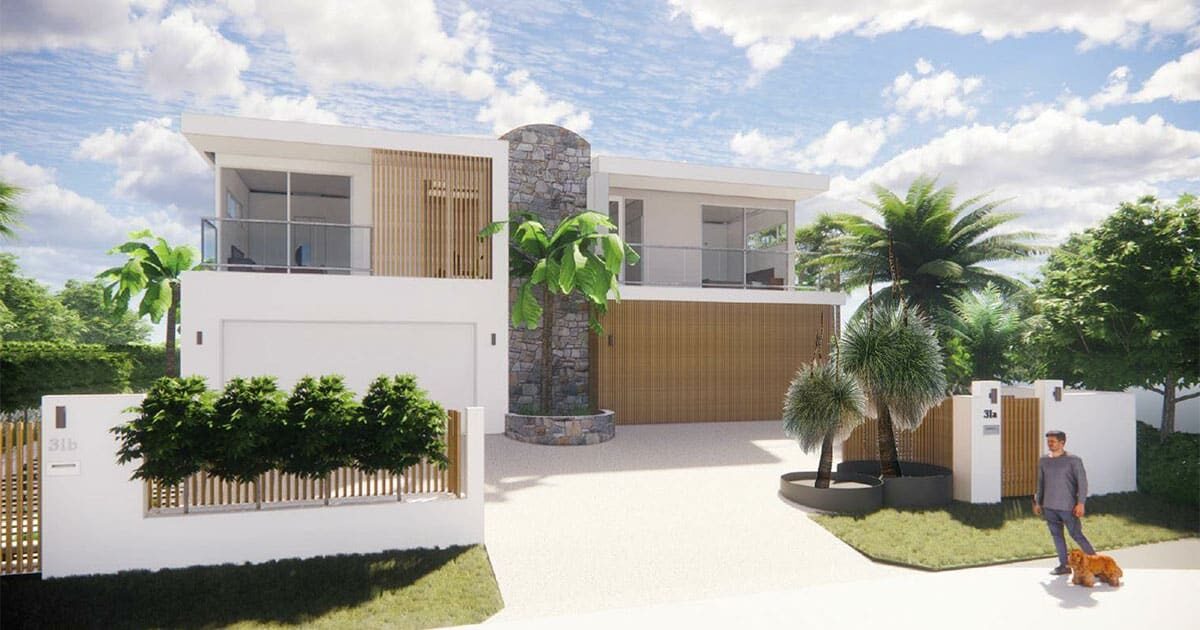 Noosaville Dual Occupancy Application lodged
RG Strategic have lodged a town planning application for the Material Change of Use of the single dwelling at 31 Edward Street, Noosaville, to a dual occupancy dwelling.
The existing dwelling house will be demolished, and a unique designed 2-storey dual occupancy is proposed on the site.
The proposed configuration consists of 2 x 2 storey 3-bedroom units side by side with the following features:
parking for 4 vehicles and associated storage areas on the ground floor;
a gross floor area (GFA) of 124.5m² per unit;
a landscaped rear courtyard with swimming pools and outdoor living area;
5-degree interesting skillion roof form;
eaves and covered outdoor living spaces;
articulated front facade;
generous 3m setback to the southern boundary;
a mix of external finishes including timber battening, timber look aluminium, painted masonry and stone cladding; and
privacy screens where required.
RG Strategic is working with the following specialists to deliver this project:
Town Planning Expertise
RG Strategic is your town planning expert with decades of on-council and on-the-ground experience. Contact us today for all your town planning needs.
Let RG Strategic deliver your next project