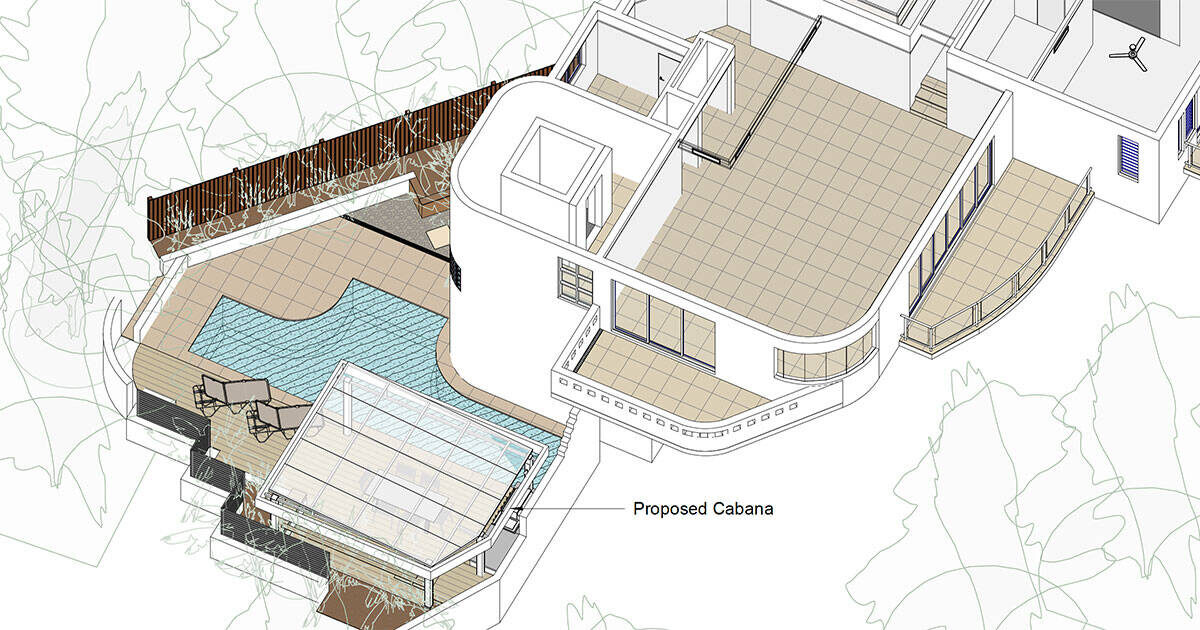 Even small changes may need approval
Sometimes, even changes to a building, that in the scheme of things appear small, will need to be approved by your local council before you can proceed.
RG Strategic lodged a town planning application for the Minor Change for the addition of a cabana structure in the existing pool area for Unit 1 at Artis Villas, Noosa Drive.
With the approval also came new stipulations from Council, including the usual stipulation that the development must be undertaken and operated in a manner that causes no detrimental effect upon the amenity of the neighbourhood by reason of the creation of excessive noise, lighting nuisance or other emissions.
In addition:
The rooftop terrace cabana roof structure must remain

 

unenclosed; and
The rooftop terrace cabana roof structure must not exceed a maximum of 2.5 m in height above the existing FFL of the rooftop terrace and not exceed 38 m² of the rooftop area.
RG Strategic worked with the following specialists to deliver this project:
Town Planning Expertise
RG Strategic is your town planning expert with decades of on-council and on-the-ground experience. Contact us today for all your town planning needs.
Let RG Strategic deliver your next project