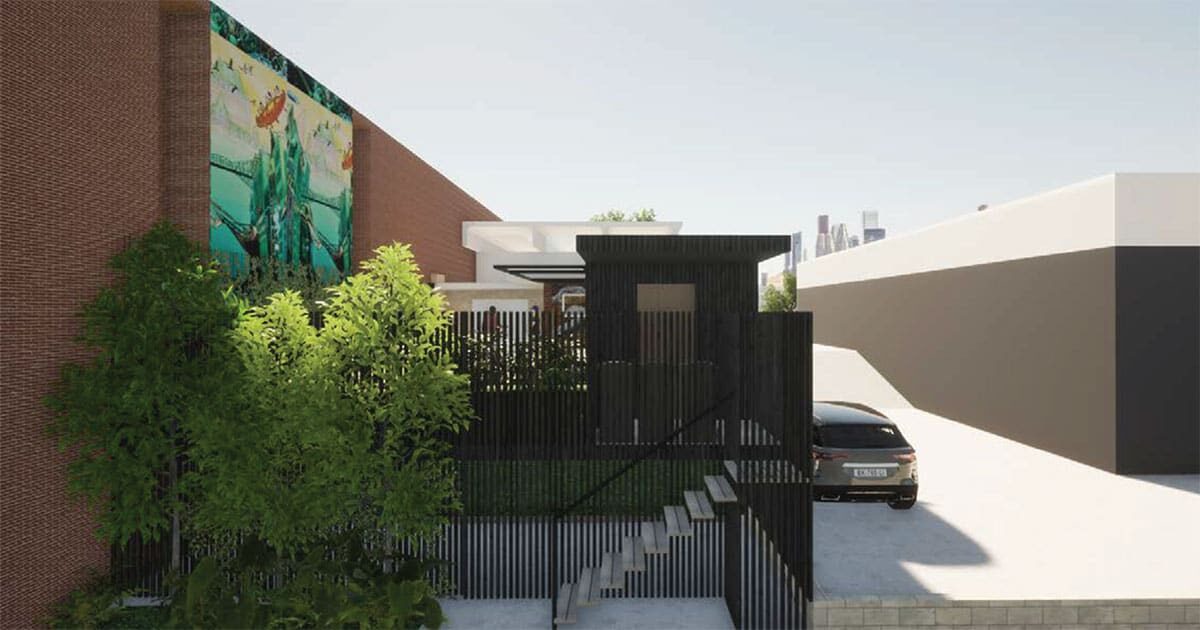 Tewantin to get new culinary experience
RG Strategic have lodged a town planning application for the Material Change of Use for 115 Poinciana Avenue, Tewantin, for a food and drink outlet.
The developers are looking to convert the old bank location to a new dining experience within the existing tenancy and a small extension at the rear.
The food and drink outlet, called Nickels and Dimes, will comprise patron tables and seating, kitchen storage, cold rooms and toilets (including disabled) inside the existing building and new kitchen, deck, bin storage and pedestrian access to the rear of the building. It will be a food and drink outlet to be experienced.
Project architects, Robinson Architects have proposed a painted vertical timber product for the new kitchen, batten screening and fibre cement sheet, with at grade and raised garden beds to screen the rear car parking of the neighbouring property. Further raised and vertical landscaping is used to soften an existing extra-large wall of the western neighbour and for ambience for the patrons.
The site has access to all infrastructure that commonly services urban development including reticulated water and sewerage, underground telecommunication services, overhead electricity supply, street lighting, stormwater drainage, bitumen roadway, and kerb and channelling along the road frontage of the site.
RG Strategic is working with the following specialists to deliver this project:
Town Planning Expertise
RG Strategic is your town planning expert with decades of on-council and on-the-ground experience. Contact us today for all your town planning needs.
Let RG Strategic deliver your next project