Insights
Creative thinking, implementing strategies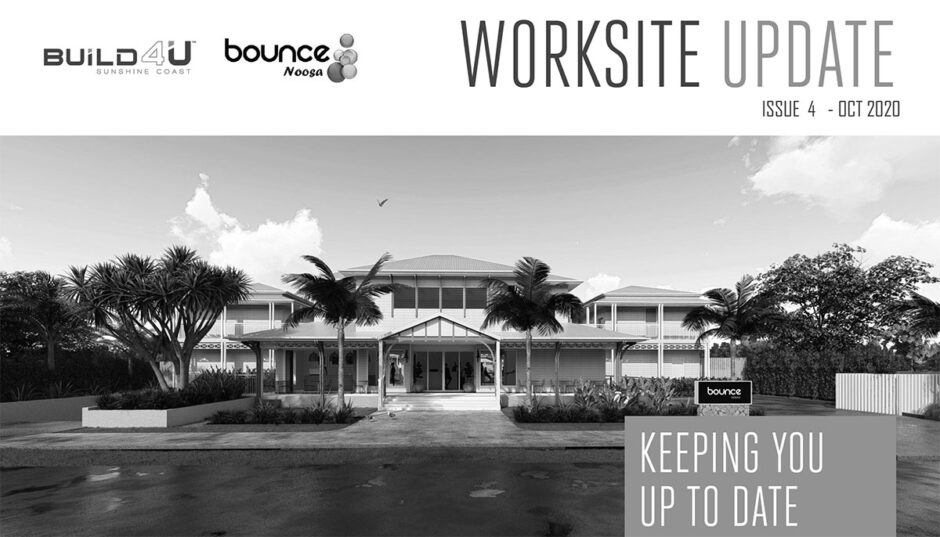 Bounce Noosa Construction Update 4
Posted 13 October 2020
Build4U commercial builders are progressing nicely with the new Bounce Noosa accommodation project in Noosaville.
All of Stage 1 works have been completed with Stage 2 well underway. The block has been raised approx 1m to the new finished floor level. Ground floor services and slabs have been poured. The first round of groundfloor walls have been cast and lifted into place to allow the formwork to begin for our level 2 suspended slabs. We have a full week of casting the next round of panels.
The latest work really has transformed the site with Bounce Noosa starting to take shape.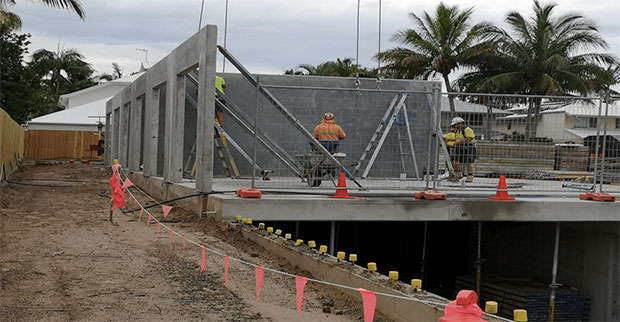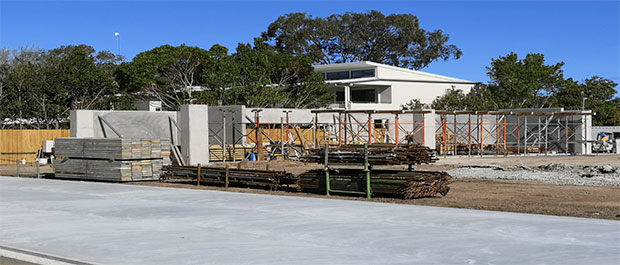 With Stage 1 construction works now complete Stage 2 will focus on:
Running of all the services for the  accommodation  pods
Casting of the  next round of panels
Formwork for the level 2 slabs
Scaffolding in preparation for cladding and roofing.
RG Strategic have been part of the process from the beginning preparing the town planning applications and helping the developer overcome several challenges along the way.
To read more about how Bounce Noosa came to be, check out our case study on the development project here. and our interview with Mark Baldwin, GM of the group developing Bounce Noosa here.