Insights
Creative thinking, implementing strategies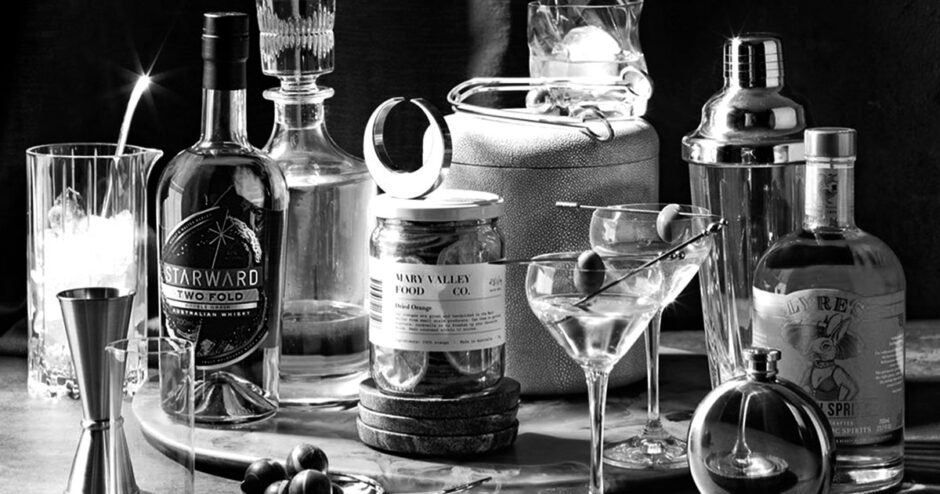 When life gives you lemons…
Posted 31 May 2021
RG Strategic is proud to have helped this innovative startup with its town planning needs setting them up for success. This is their story.
When things aren't going well in your life, people will often bring out the old "when life gives you lemons…" proverb. For many, making lemonade in times of adversity or misfortune is a step too far, and the value of the adage is often lost.
But for Jessica Mincher and Billy Stewart from Mary Valley Food Co, it proved to be just the right advice.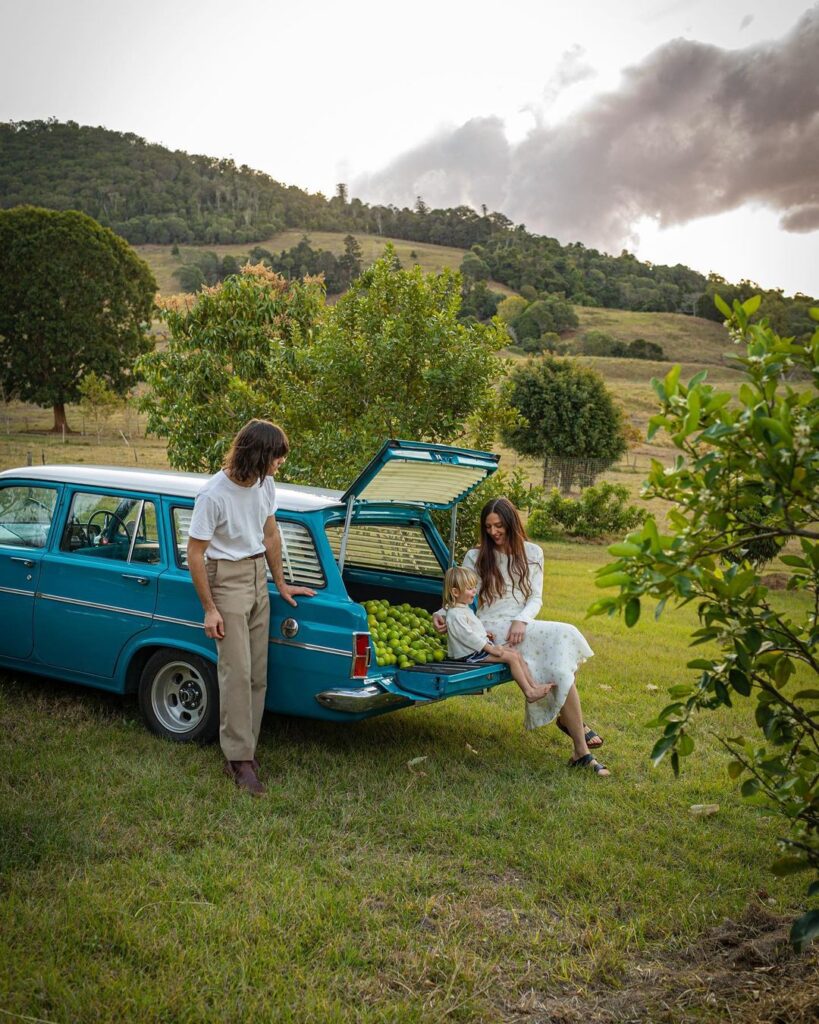 Jessica grew up spending time in the Mary Valley surrounded by lush green pastures, tranquil waterways, and fertile orchards producing a bounty of fruit. After meeting Billy 12 years ago, they started spending more time at Jessica's parents' farm.
Their passion was music, and escaping from Brisbane and Sydney for these creative sabbaticals in the serene surroundings of the Mary Valley was always welcomed.
"My parent's owned a 197-acre farm in the valley, and we loved spending time there. It really is one of our favourite spots in the world," Jessica says.
It was 2019 when Jessica and Billy decided to make the big break from Brisbane. With their one-year-old son, they moved permanently to the family farm aiming to write more music. Jessica and Billy had played around Europe, America, and Australia with their band NOIRE, and music was a common interest and where their hearts lay.
Their aim was to set up camp at the farm and then let creativity take its course, allowing them to develop new songs for their musical endeavours.
Life had other plans.
It wasn't personal adversity and misfortune at play when an opportunity came knocking for Jessica and Billy… but life was definitely throwing a lot of fruit their way.
Jessica explains: "We'd been toying with the idea of crop rescue around the region ever since my Dad brought up the idea one day. He loves dried mango, and there's a huge number of mango farms around the valley. A lot of the fruit just falls to the ground every year, and Dad was like, 'someone should dry those!' So our album writing got sidetracked with fruit drying!"
The idea stuck. When Billy started working at a local café with a commercial kitchen attached, the experimentation began in earnest.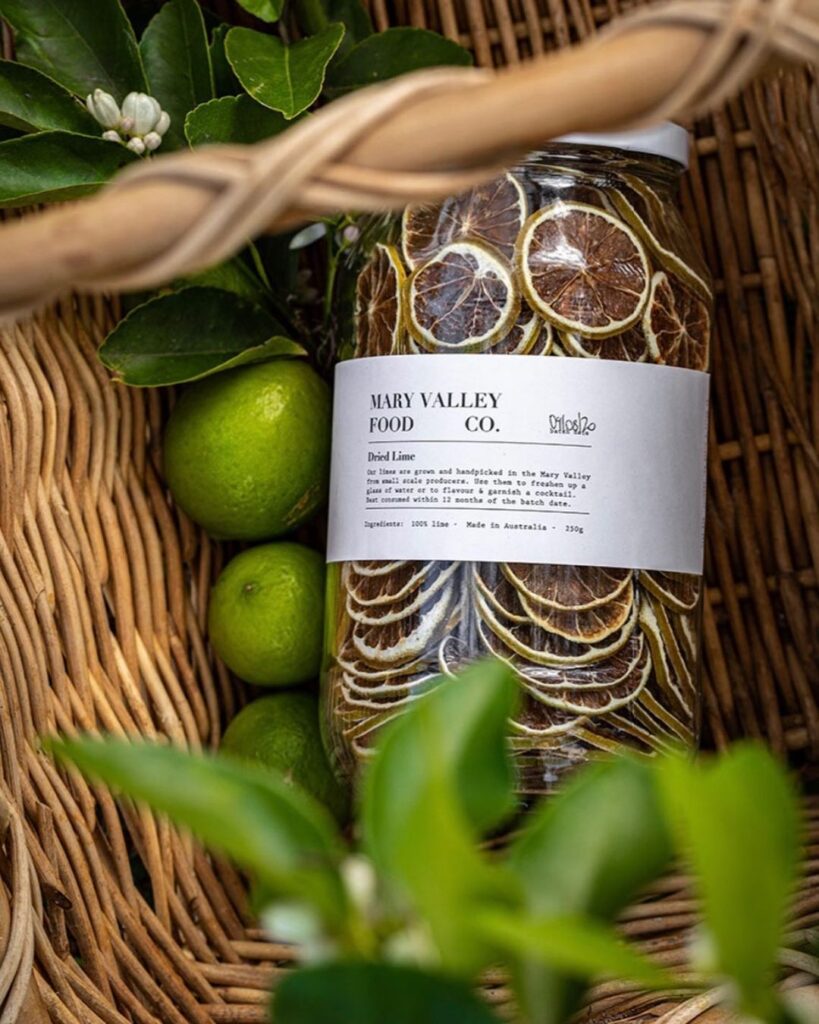 "On the days the cafe wasn't open, we got to use it to start experimenting and processing different types of fruits from our farm and produce from local farmers. We tried starfruit, blood orange, orange, limes, lemons, mangoes, persimmons, and pineapple," Jessica explains.
After a lot of research and trial and error, Jessica and Billy knew they were on to a winner when they could consistently produce a quality product.
Now it was time to get the venture off the ground, and Jessica and Billy took a shot.
"We sent an Instagram influencer our products, and they shared it on their page. We didn't have a website or anything but got so many messages about how people could buy it off us. So the next day, I quickly made a website, and we started getting orders," Jessica explains.
From something that started as just a hobby, success seemed to come almost overnight. On the success of the Instagram post, they decided to put all their efforts into the idea.
"I had a strong idea on the aesthetics of the product, and a friend helped to design the labels for us. We knew we didn't want plastic packaging, so we sourced glass jar packaging. Building relationships with local farmers was also essential for us," Jessica says.
The origins of the idea, using fruit that would otherwise be wasted, is core to Mary Valley Food Co's philosophy — a philosophy ingrained in everything they do.
"Trying to reduce food waste is really important to us. We love that we can use and pay farmers for produce that otherwise wouldn't go to market. We also try and source as many eco packaging options as we can as well. When shipping out orders we use recycled cardboard boxes, corrugated cardboard to wrap the glasses in, and biodegradable tape," Jessica says.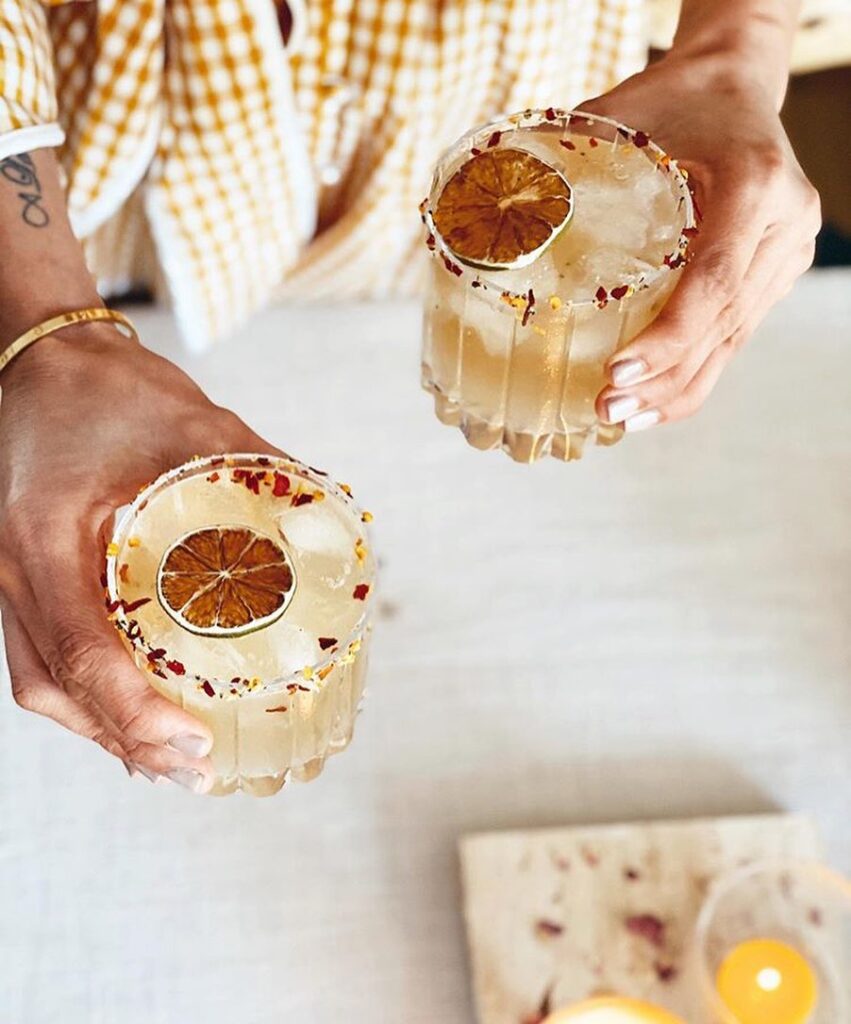 With no experience in the food industry, Jessica says that having a mentor or a guide would have helped immensely at the beginning. Initially, Jessica and Billy worked with two companies that have since launched replicas of the Mary Valley Food Co products. In hindsight, Jessica laments, it would have been good to have legal agreements in place to avoid those situations.
They did however seek out expertise when it came to upgrading the kitchen facilities available to them to ensure they met council requirements for food premises.
Initially, they didn't know who to approach but they had been impressed with the renovation, fit-out, and setup of a café they knew of.
"We found out that Emilia's Cafe (now Vespa Espresso) in Gympie had used RG Strategic to update their premises and when we stalked RG's Instagram we saw they had done lots of places we loved around the Sunshine Coast," Jessica says. help
Jessica and Billy quickly engaged RG Strategic town planners to assist with their plans and applications. They wanted to ensure they could bring production in-house and allow for future growth.
"As town planners, when dealing with food premise applications and upgrading of facilities, the first thing we look at is the size of the business, the way they operate, and the likelihood of future growth," RG Strategic owner and director, Russell Green explains.
"Jessica and Billy were just starting out, so we knew the budget wasn't huge for this. Our solution was to look at what they had available and whether it was suitable for their needs. We then looked at the most efficient and cost-effective way to ensure retro-fitting the existing kitchen met production needs and, importantly, food safety standards."
"We looked at the risk level of the activity they carried out and suggested economical ways for them to upgrade the space to suit their operation while bringing it up to the required standard."
RG Strategic town planners assisted Mary Valley Food Co with their kitchen fit-out plans and their food premises applications. They ensured Mary Valley Food Co can now deliver their quality product from the place that started it all.
"RG Strategic have been incredible. Russell has been so easy going and the advice we received from him was great. He made what could have been a really stressful experience very cruisy," Jessica said.
Growth for the company has been quick as they have managed to secure new key wholesale accounts. One of their biggest challenges is keeping up with demand and the kernel of an idea has grown into a full-time venture for Jessica and Billy. They have put on 4 part-time staff members that help out, including Jessica's mum, her mum's best friend, her sister's best friend, and the partner of the barista at their local coffee shop.
Mary Valley Food Co sources their fruit from many farms in the Mary Valley region, including Bunya Grove Produce, Steve and Madeleine's farm, Sweet Az Citrus, Kenyana Farm, Sublime Limes, Gilldora Grove, Phil and Jane's Mango Orchard, Ferntree Valley Farm, The Big Orange, Chris Doyle's Pineapple farm, and Noosa Limes in Pomona.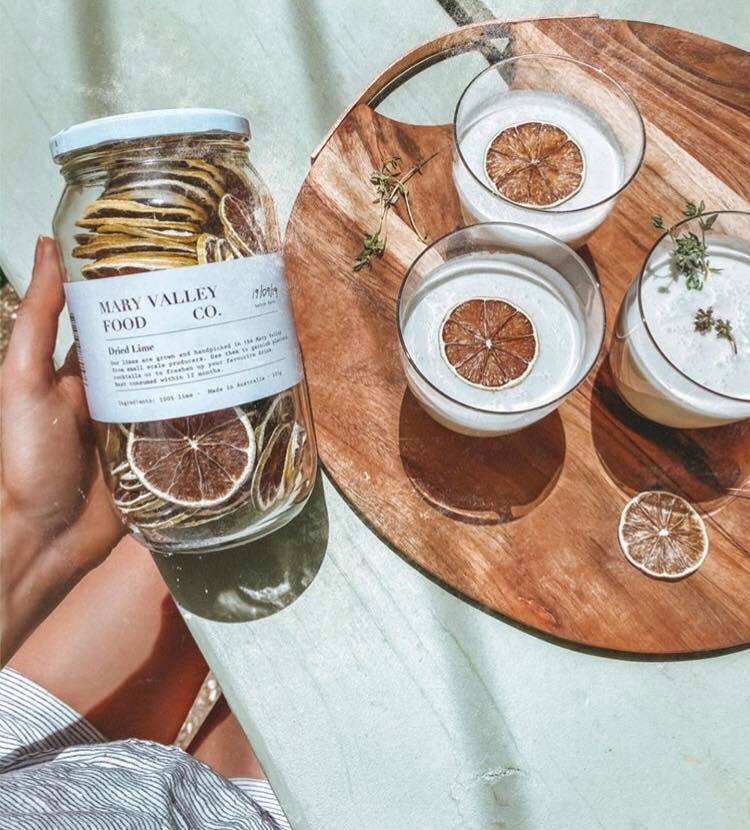 Jessica and Billy continue to go from strength to strength with their products now stocked in dozens of outlets across the country and dozens more online provedores. Some new deals are also being worked on, which means you'll soon start seeing the Mary Valley Food Co name in many more places throughout Australia.
For expert town planning assistance and support with your next food or hospitality project, talk to RG Strategic today.