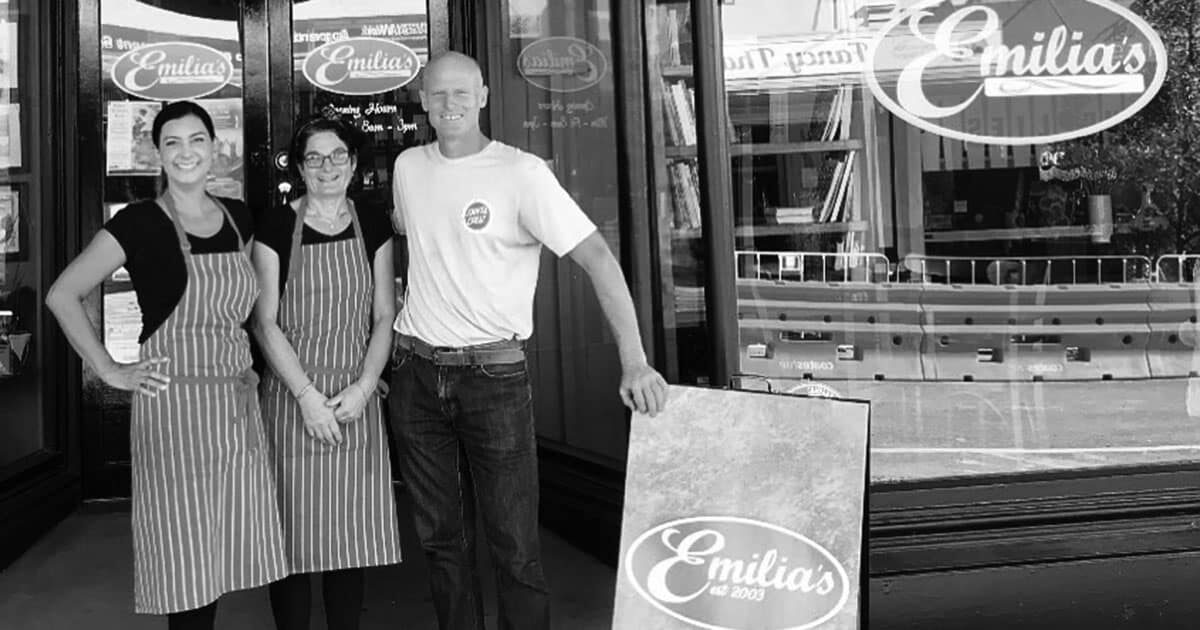 When can my hospitality business reopen?
Right now, as new cases of COVID-19 dwindle and state governments start to ease restrictions, the big question is when bars, cafés, restaurants and other hospitality-based businesses will be able to reopen.
Several experts say could be up to four months away.
Queensland's former chief health officer, Prof Gerry Fitzgerald is suggesting that hospitality businesses will need to wait another four months before being able to reopen.
Prof Fitzgerald, now a professor at QUT, believes that in 6 months most of the restrictions in place will have been eased with the exception of international travel, which he believes is 12 months away at least.
Restaurants, bars and cafés among the last to open to regular trade
The first restrictions to ease after the latest announcements by the State Government will be schools reopening and people returning to offices, Prof Fitzgerald stated. In three months he sees indoor and outdoor social distancing measures eased and in about four months the hospitality industry could see some restrictions eased but with social distancing still in place.
Professor Peter Collignon, a professor of microbiology at the Australian National University, concurs and sees bars and pubs not reopening until after winter.
The Federal Health Minister has also stated that pubs and bars won't be returning soon: "Even when that decision is made, there may still be significant measures to maintain social distancing and to support good hygiene".
How can you survive this crisis?
The key for hospitality businesses is to ensure they can weather this storm. Take advantage of every available item of support from the Federal Government, State Government, and your local council. Get the right advice to ensure you maximise the benefits you are entitled to. Continue to monitor your situation to see if you qualify for new supports or for supports you may not have qualified for before.
COVID-19 hospitality help and advice
Think outside the box and pivot your offering
Look at ways to pivot or expand your offering for ongoing trade. This is easier for cafés and restaurants, whereas accommodation businesses will struggle.
Emilia's Café in Gympie started by initially offering a comprehensive menu as a takeaway option. They are now about to launch ready-made pasta and gnocchi dishes and applied for and received a liquor license to ensure they could offer appropriate beverages as part of their take-home option as well.
Clouds Montville established their Clouds Gourmet Pantry as an offshoot to their café and restaurant. Through the Pantry they offer a comprehensive take-away menu and frozen take-home meals, as well as a selection of alcoholic beverages to take away as well.
The Ohana Kitchen and Event Co on the Sunshine Coast, renowned for their weddings, events, and catering, wanted to ensure that their pivot supported their existing providers and suppliers. They created The Crate Collective offering local and sustainable products in a crate. You can jump online and order one of their gourmet crates which includes a wonderful selection of ethically sourced products, wines, raw ingredients and recipes.
Plan now for life after COVID but don't stop what you are doing
As cases continue to dwindle the call to reopen the economy from struggling businesses will grow louder and louder. We must, however, remember that if we do reopen too soon, we could end up back where we started, or worse.
All levels of government must be as transparent as possible with regards to their upcoming plans to reopen the economy – and their advice must be clear and unequivocal. Businesses cannot be left to guess as to what a change in restrictions means. We are at a critical point in this crisis and if we have learnt anything from the past it's that we can't leave this to guesswork. The people and businesses that drive our local economies deserve better.
It is a difficult time but the best thing to do now is to figure out what you can offer now and then wait and plan for how your business will be able to relaunch successfully when restrictions are finally eased.
If you are looking to pivot during this crisis, talk to RG Strategic for strategy, liquor licensing and town planning advice.
Let RG Strategic deliver your next project