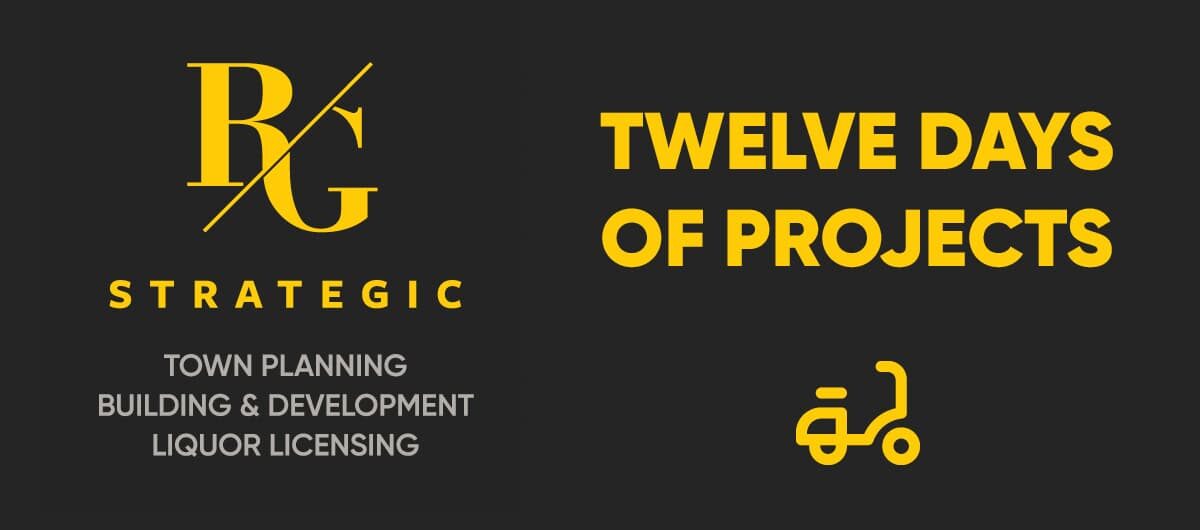 Our 12 Days of Projects 2021
As the year comes to an end we thought we'd celebrate a selection of projects RG Strategic have completed throughout the year. Have a look at a special selection.
This is just a small selection of projects out of the many the team has worked on in 2021, but these projects stick in our minds. They were either unique, challenging in a particular way, important for the local community, or just really fun to work on.
Come back throughout the month to see more projects as we add them here.
Twelfth Day – "Café Le Monde"
Since '86 Café Le Monde has greeted early risers, fresh from their first-morning surf, with famed coffees and delicious breakfast treats, and bid good night to many a late-night reveller at the end of our live music gigs. Working around the clock to serve tasty food at fair prices to locals and visitors alike, we're proud of our history and honoured to be thought of as a Hastings Street icon.
RG Strategic worked with CLM and Frank Macchia, their design team, to deliver a project that befits the location, history and reputation of CLM.  Town planning applications were lodged and negotiated to deliver a new look, feel and open welcomeness to the pods and rooftop space.
Council officers supported the application with approval in December and we are now working towards a 2022 commencement of construction.
"I have contracted Russell Green for town planning matters during the past 8 years. Russell and RG Strategic are very knowledgeable and professional. They provide a thorough and effective service managing council applications. The approvals process can be stressful and costly – Russell and his team absorb a lot of the stress. They communicate well so you can sleep at night! I am happy to recommend RG Strategic."

Ryan Taylor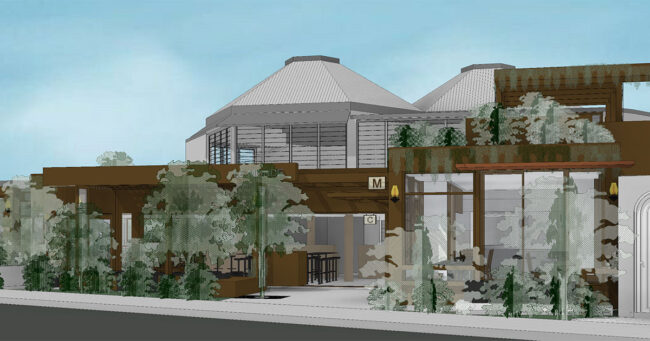 Eleventh Day – "Sum Yung Guys"
RG Strategic worked with Sum Yung Guys for five years on all of their projects, looking after all approvals, liquor licensing, town planning, food premises. For their new venture we looked at the existing building the team had chosen and what was required.
An internal refresh and refurb ensuring an exceptional customer experience were paramount. Adding new external toilets provided more internal dining space, but to achieve this we required a change to the existing town planning approval for the new amenities. How this could be achieved around existing large eucalypts was one of the challenges we faced. We developed a construction management plan and techniques to minimise any disturbance to the trees and their roots helping to maintain their integrity. Council supported our approach and subsequently granted our town planning approval.
Internally we amended the existing liquor licence and transferred it to SYG, modified and improved the kitchen including a new cold room, and gaining Council food premises sign off.
The new building and ongoing partnership with SYG is one that enables the team at SYG to do what they do well. The team at RG Strategic help SYG manage and ensure operational compliance for all liquor and food licensing requirements.
The team at Sum Yung Guys has been using RG Strategic for over 5 years now with the multiple ventures we have done. Russell is always our first call when we have any questions regarding licensing, town planning, compliance and complaints or council questions. RG Strategic have always been forthcoming in answering and assisting us at Godspeed. Nothing has ever been too big or small for them to assist and accomplish for us and will continue to work with to accomplish anything we require. We look forward to continuing our relationship and having them assist us in the future and would recommend them highly to anyone needing assistance.

Team SYG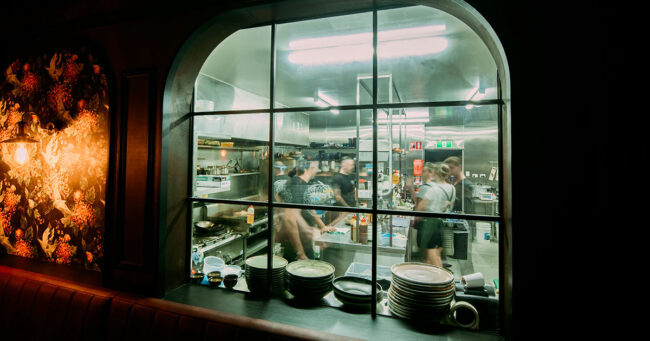 Tenth Day – "Paradise Rum"
What's a beautiful coastal location like ours without its own rum distillery? That was a question the founders of Paradise Rum had asked when they came to RG Strategic to help them with the establishment of a distillery come bar in Warana on the Sunshine Coast.
Our challenge was to keep the town planning to within current allowances (accepted development) in the existing industrial building. The team at RG also assisted with the establishment of the distillery including liaison with the Government for an excise licence, and a strategy for growth starting with small scale distillation with capacity and ability to grow.
The recently opened venue has enjoyed great success already and we are now assisting with applications for future expansion.
Russell and the team at RG Strategic were most helpful assisting our business Paradise Rum to navigate the challenges associated with obtaining our liquor licenses, food premise, building and plumbing approvals. The team kept us up to date with every step of the process. We will have no hesitation utilising their services with our future projects.

Chris Clyne – Paradise Rum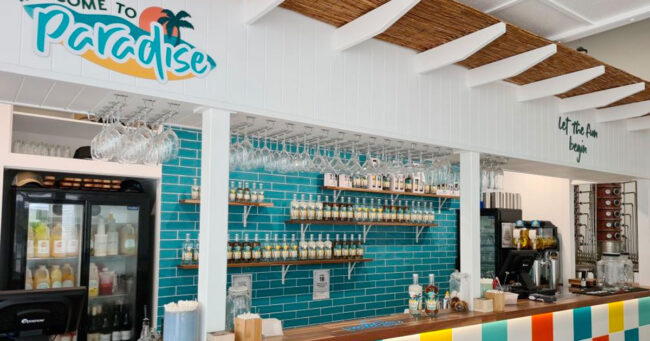 Ninth Day – "The Barrel"
The Barrel is an iconic tourist attraction at Clouds Vineyards Maleny. 2021 saw The Barrel receive a much-needed refurbishment and expansion with a new exterior; complete renovation, fit-out and refurbishment internally.
New indoor function areas on both levels of the building were also added along with new wine tasting and bar areas.
A new commercial kitchen was also built and an adventure playground for the kids was added as well.
RG Strategic have been working with the Clouds Group for a number of years, assisting with all aspects of town planning and development applications helping bring their vision and dreams to fruition. This has included town planning applications for their eco-resort including a function room, café and restaurant, and accommodation, liquor license applications, food premises applications, building and plumbing applications.
The Clouds Group looks to establish long term partnerships with the consultancies we use for our properties. RG Strategic and Russell Green has been the perfect fit for us now for over 5 years. Their skilled town planners are able to cover off on all aspects of our development applications including liquor licensing, food premises, building and plumbing. With Russell's extensive local knowledge and strong tourism and development background we know all of our venues are in safe hands. We will be continuing our partnership with RG Strategic well into the future.

Clouds Group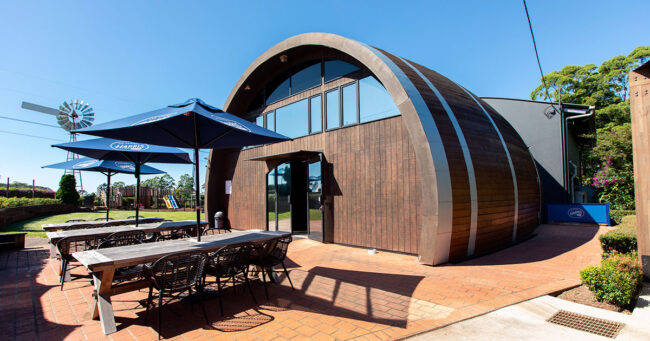 Eighth Day – "Noosa Council Short Term Accommodation Changes"
One of the biggest jobs this year for the team has been delving into Noosa Council's Short Term Accommodation Town Planning and Local Laws changes. From the initial period of public comment in April, analysing the proposed changes to determine the impacts on STA operators, assisting current operators meet compliance, and now, as the changes are final, helping operators and property owners meet the stringent requirements put in place by council.
Our team continues to work with operators in securing their continued operations by preparing and managing all of their application requirements as the new Local Laws commence in 2022.
You can read more about our Noosa Council Short Term Accommodation Local Laws work here.
I can't recommend highly enough Russell Green (Town Planning Consultant) and his team at RG Strategic. Noosa is challenged currently by proposed changes to our town plan, which will potentially seriously impact our future economic growth. As a manager of one of Queensland's largest luxury accommodation providers, based in Noosa and representing more than 200 individual property investors, Russell has been an invaluable resource as we seek to ensure they are well informed as to these proposed impacts to their property values and use. His experience as a Councillor and Planner within Council gives him unique access and insight which serves to save time and cost when seeking his advice and expertise.

Sue Willis, Managing Director, R&W Noosa Holidays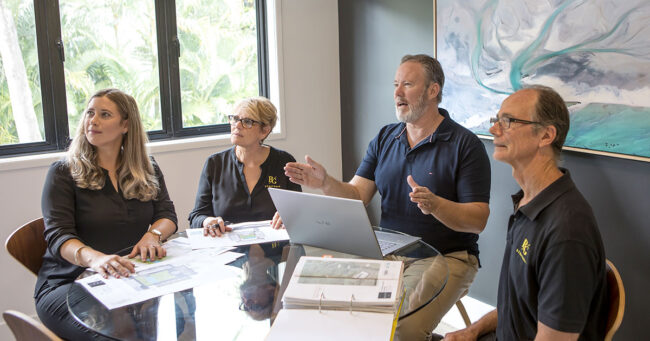 Seventh Day – "Tingirana"
Tingirana, a stunning unit complex right on the beach at Noosa, caters to both live in apartment owners and managed accommodation units.
The managers of the accommodation component wanted to provide the next level of indulgence for their guests. They approached RG Strategic to help them obtain a liquor license that would allow them to serve alcohol in the complex common areas such as the pool and reception areas.
Liquor licenses are normally not approved for strata-titled complexes unless all owners agree to the operation of bar services on the premises. RG Strategic was able to make an argument allowing the license to be granted without full owner approval.
RG Strategic delivered a rare liquor license for the management rights owners allowing them to provide alcohol in the strata-titled complex's common areas.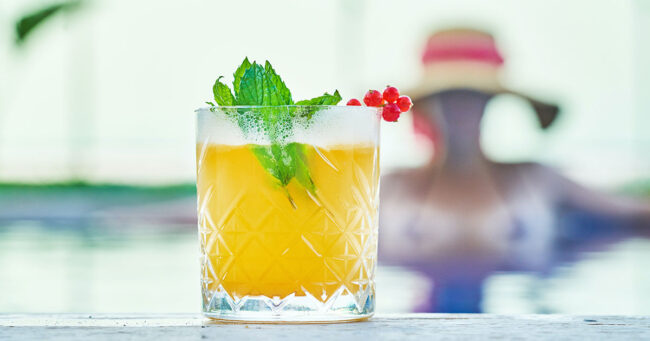 Sixth Day – "Bounce Noosa"
Bounce Noosa opened its doors to visitors in 2021. The upmarket hostel-style development was the first to find a way to make an old site viable for an accommodation venture.
The unique solution involved building Noosaville's first underground carpark using a unique solution from Flow Defense. The installation of an innovative flood barrier allowed Bounce Hostel to provide the required car parking and ensure the site aboveground stayed sympathetic to the locality and environment.
RG Strategic delivered RG Strategic the Material Change of Use (MCU) application and the Operational Works (OPW) application. We prepared and submitted all paperwork for the Liquor Licence, Food Premises Licence, Building Approval, and Plumbing Approval.
Read more about the project in our Bounce Noosa Town Planning Case Study.
"We have worked with Russell and his team for the last four years on a project in Noosaville. The level of service, guidance and regular advice helped navigate the way through a complicated project. I can highly recommend RG Strategic and I look forward to working with them in the future."

Mark Baldwin – Bounce Noosa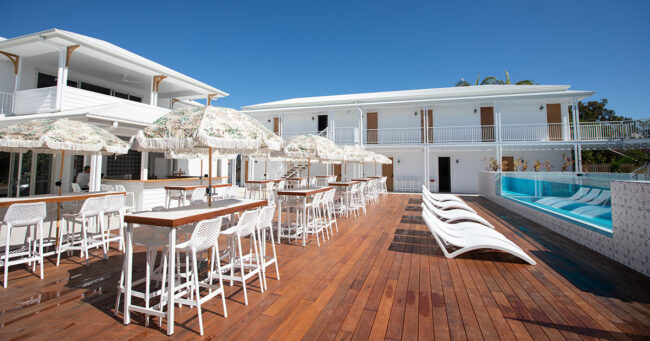 Fifth Day – "Belvedere on Pearl"
Belvedere on Pearl is a stunning new townhouse development in Cooroy nestled in the Noosa Hinterland.
An exclusive collection of 11 residences is being developed where the focus is on a low maintenance lifestyle without compromise.
In addition to all town planning, operational works applications, and conditions negotiations specific to the development, we were able to solve major stormwater site issues. It allowed the developer to proceed with the development while still meeting all local council stipulations.
Russell and the Team at RG Strategic went above and beyond to ensure a smooth and efficient application and approval process on our townhouse development in Cooroy. Russell helped solve significant stormwater issues by coordinating meetings and correspondence with the Councils engineering team ultimately leading to operation works approval far quicker than our program allowed for. I highly recommend Russell to anyone seeking planning advice on the Sunshine Coast.

Josh Overell – Belvedere on Pearl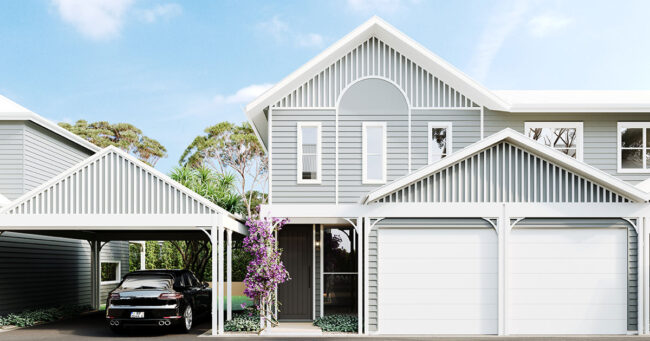 Fourth Day – "The Junction Coolum"
The developers of The Junction Coolum presented RG Strategic with a town planning challenge. The previous development application had lapsed but the developer's timeline meant there was no time to run through a new application process.
The team at RG reviewed the lapsed application and council requirements and delivered a solution cutting the usual development application timeline by months.
Read more about the project in our The Junction Coolum overview.
RG Strategic delivered all town planning application requirements including the Change of Use application to deliver the project efficiently, and the Operational Works Application.
"The prompt advice and expertise of the RG Strategic team at the town planning stage, has allowed us to push forward with our developments far quicker than we had expected, through a far shorter Council approval process, and this has resulted in significant cost savings. This prompt and valuable advice has extended to the operational works and hydraulics requirements of the development, and we look forward to a long relationship with RG Strategic."

Hayden Rooney – The Junction Coolum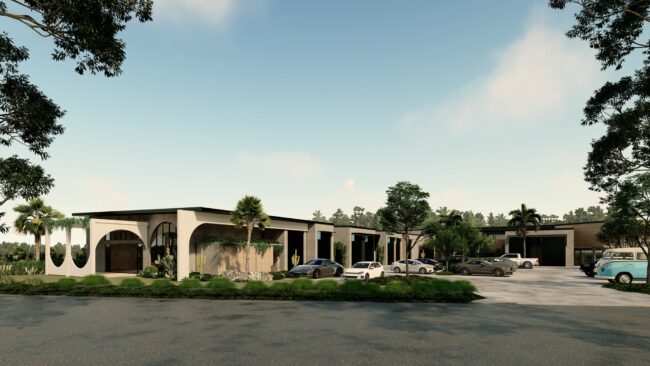 Third Day – "Noosa Enduro"
Noosa Enduro is a chance for Noosa to shine on the national cycling stage. Having been on hiatus for 10 years the event returned for a COVID-19 shortened run in 2021.
The event is back for 2022 and RG Strategic has again come onboard providing tourism and event advice and support
By supporting Noosa Enduro with risk management, permits, and approvals, we help the organisers focus on what they are good at… putting on a world-class event right here in our own backyard.
"When we made the decision to re-launch the Noosa Enduro, Russell and his team at RG Strategic was the first phone call we made. Russell's immense knowledge of the local council landscape and processes were vital to our event to ensure correct planning, applications and permits were in place. The professionalism shown throughout all of our high-level dealings and documents elevated our event and helped provide confidence to all key stakeholders. I'm thrilled we made the decision to engage Russell and the team at RG Strategic and I will remain a client for many years to come."

Matt Wilson – Noosa Enduro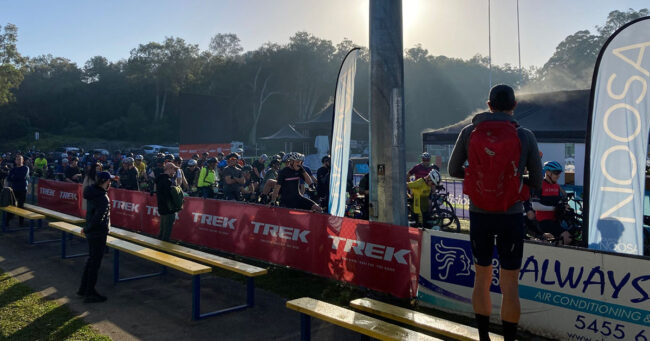 Second Day – "Noosa Learn to Surf"
Noosa Learn to Surf school was established in 1995 by former 2 x Australian and World Pro Am Champion, Merrick Davis and is Noosa's longest-running surf school.
Merrick and his team deliver undoubtedly some of the best surf lessons in Australia. We jumped at the chance to assist Noosa Learn to Surf secure commercial access to public lands to continue what is an iconic Noosa business.
RG Strategic undertook the preparation of their 2021 tender application to Noosa Council for a permit to have commercial use of public lands for their surf school. This included preparation and collation of all council tender document requirements including developing a new Environmental Procurement Policy.
We have had the pleasure of working with Russell and his team for over 8 years. Russell has been instrumental in helping us secure many Council tender submissions which can be extremely stressful, daunting and time-consuming when done on your own. Russell's knowledge of local council laws and processes are second to none. We have confidently recommended RG Strategic to other businesses in the past and will continue to do so. Russell is the utmost professional, easy to talk to and overall a great guy. We look forward to engaging Russell in our next Council tender application."

Merrick & Elissa Davis – Noosa Learn to Surf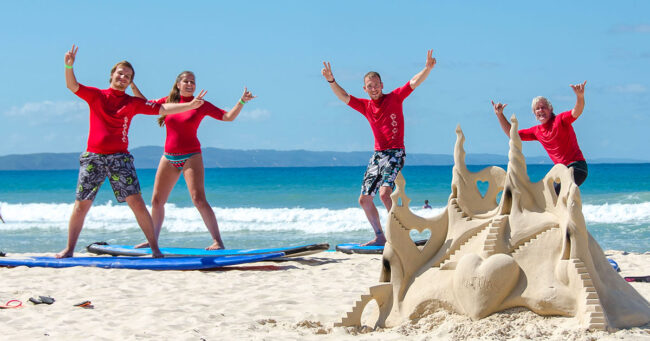 First Day – "BIRD  ."
BIRD . is without a doubt the finest in charcoal chicken Noosa and the Sunshine Coast has to offer. We spoke to Chris and Peter about their uncompromising vision and what their dream was when conceiving BIRD.
For us, this project hinged on their vision… from the specific rotisserie imported direct from Spain (that had to be installed before the front wall of the shop could be constructed), the select chickens and charcoal… and the fact that you can pick up a bottle of Montrachet wine with your chook endeared the team wholeheartedly to this project.
A great project and a great addition to the Noosa culinary selections.
RG Strategic provided assistance with Food Premises, Liquor Licensing, Plumbing Applications, and Project Management.
"Working with Russell was a breeze. We weren't on-site every day. But we just let it run, and they all knew what to do. It was a very pleasant experience."

BIRD  .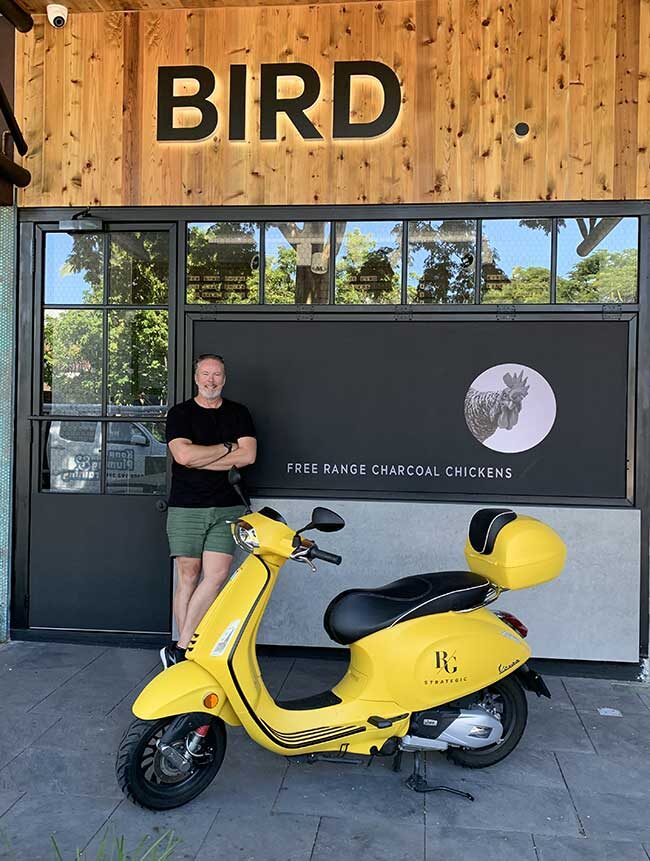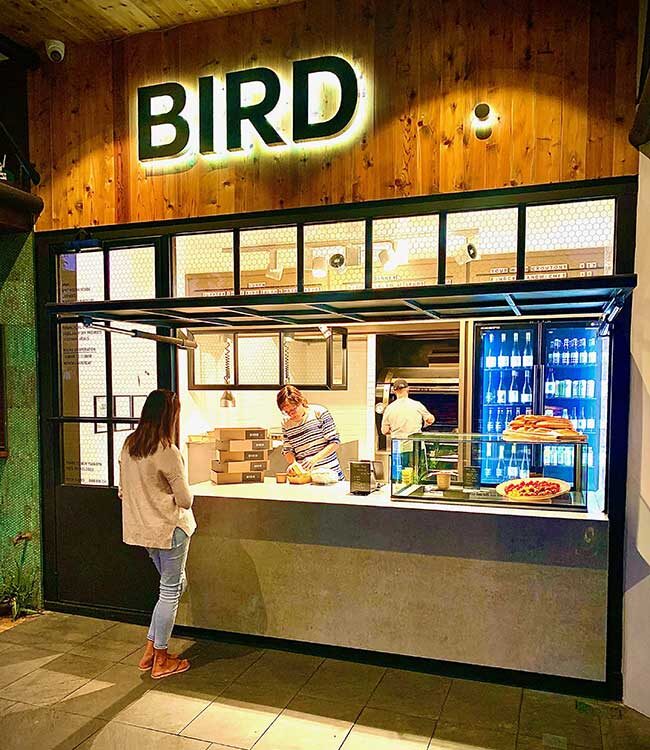 Start your 2022 project right…
Talk to the team at RG Strategic about your town planning, liquor licensing, building development, or tourism and event needs today.
Let RG Strategic deliver your next project