Insights
Creative thinking, implementing strategies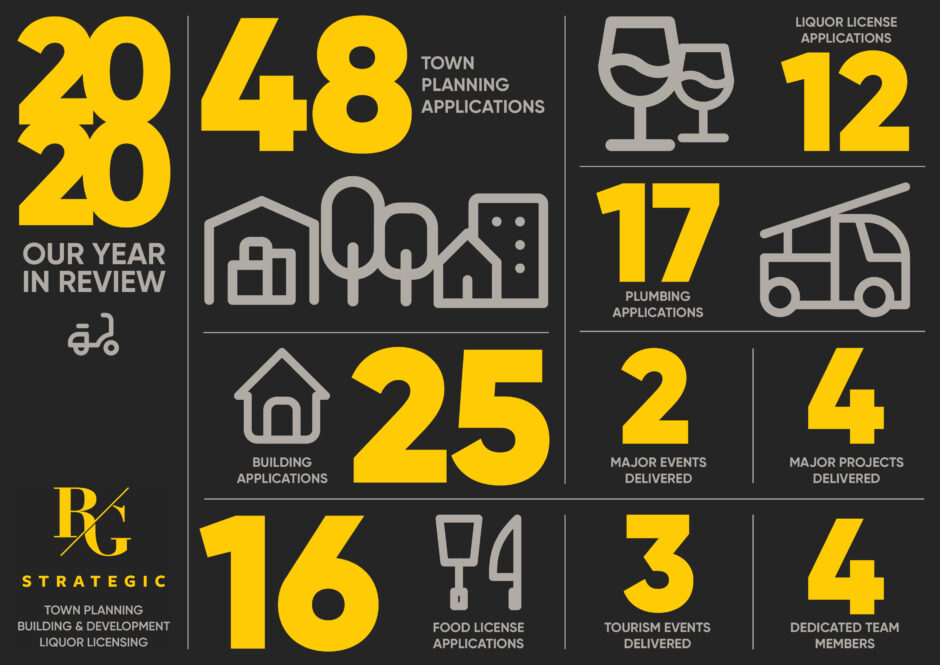 What a Year!
Posted 22 December 2020
Season's Greetings, to all of our valued clients and consultants
First and foremost from the team here at RG Strategic (Maree, Tracey, Nadine and myself) we want to pass on our very best wishes for you and your families for Christmas and the New Year. Here's to moving closer to the old normal than we have been this year.
AT RG Strategic, despite COVID-19, we have been busy with a wide range of projects. Sometimes the team and I don't stand back and spend a moment just looking at what has been achieved. This year though we thought we'd try and visualise it and it certainly has been busy, hence the infographic at the top.
Through these town planning projects, we have been able to work with businesses as diverse as housing developments, hostels, restaurants, and even planning for a new country club. Check out the following:
It was also interesting to map out where these projects have been and RG Strategic has covered the state from Brisbane to Townsville – and active all over the coast.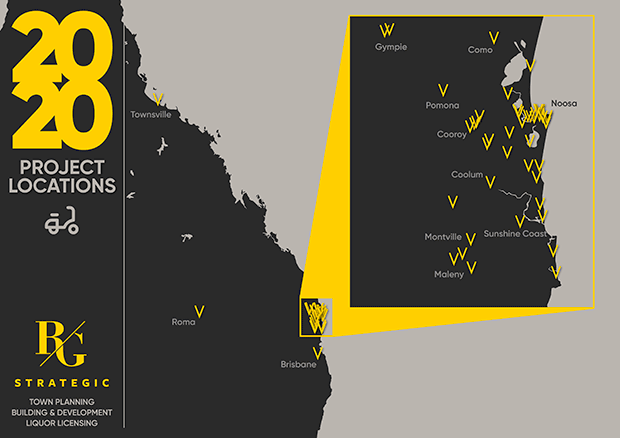 We also published several articles. and while we focused a lot on COVID-19 advice this year, we also squeezed in some articles highlighting policies that sometimes don't make a lot of sense. Our top three articles were:
Enjoy and once again best wishes to you and yours. I hope you get to spend some time relaxing before the new year kicks off.
– Russell